logging in
Your welcome email will include your Web App URL, username, and password to log into the Web App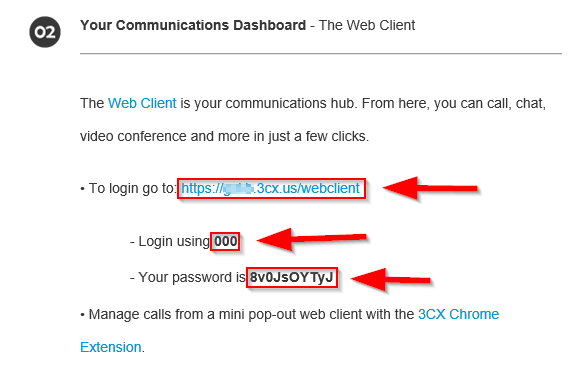 installing the browser extension
Once logged in you will be redirected to the people page. Click "Install 3CX Browser Extension" notification on the left.
Click "Install 3CX Browser Extension"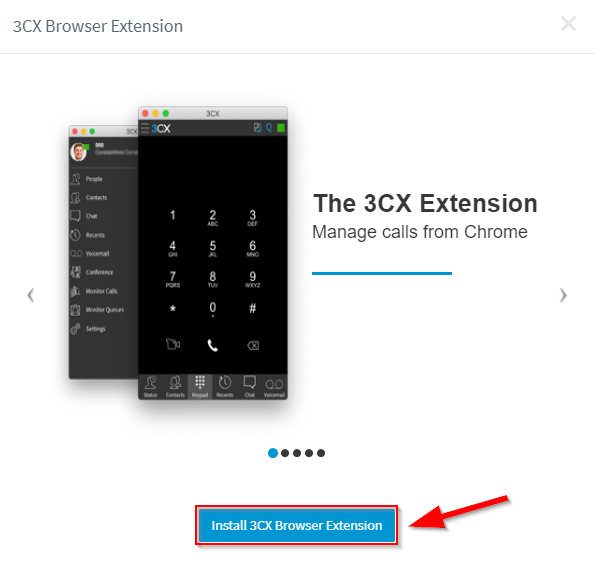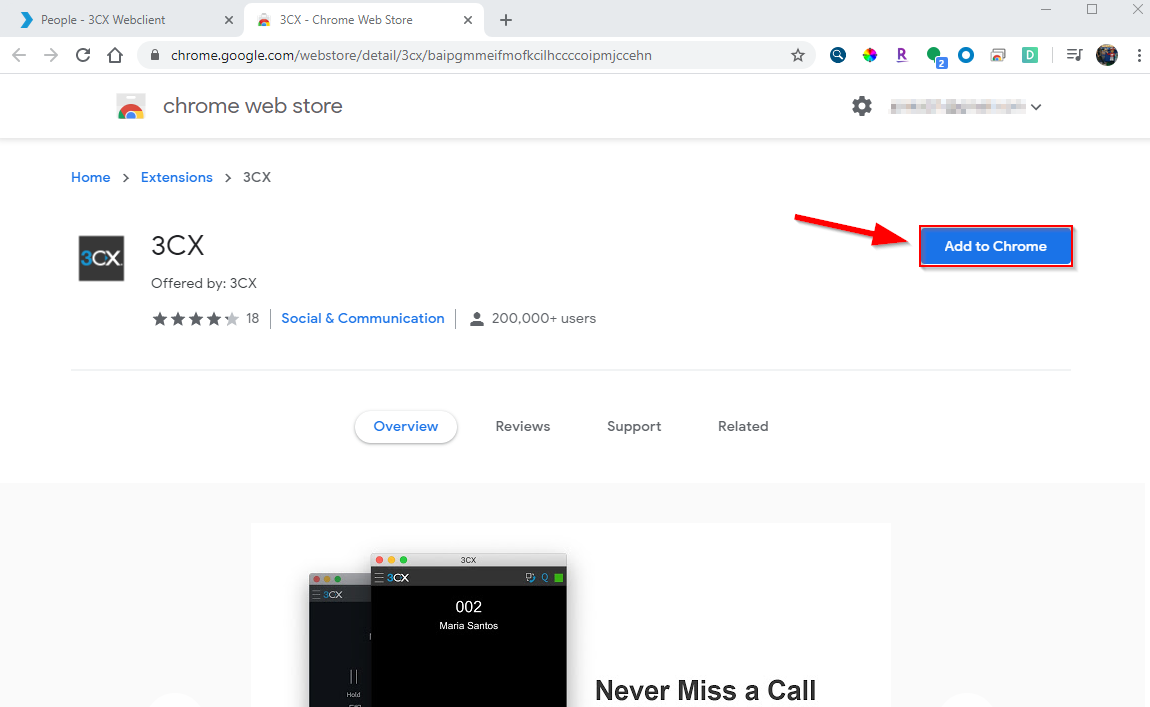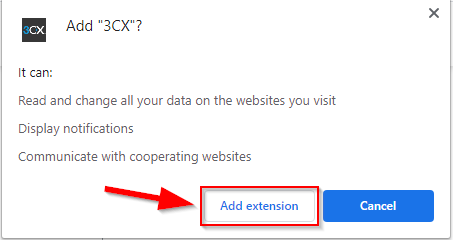 pin the browser extension
Click the puzzle piece in the upper right-hand corner of Chrome.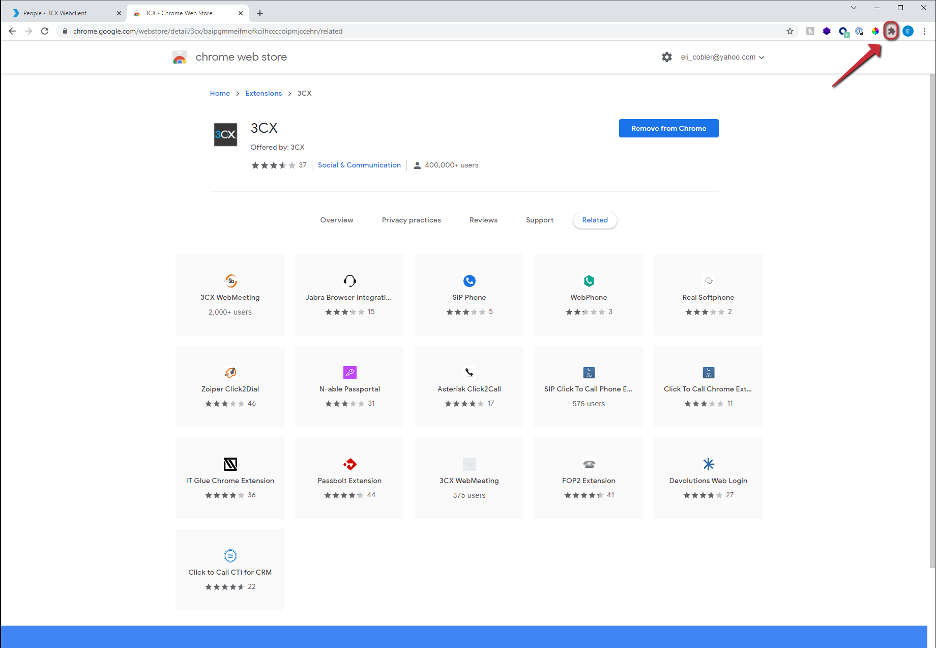 Click the push pin for the 3CX Browser Extensions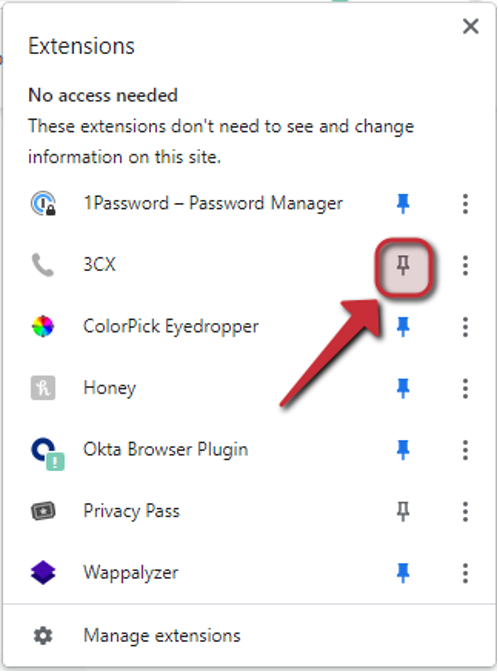 allow notifications
Click the blue "Allow Notifications" in the upper left-hand corner of the screen and follow the prompts.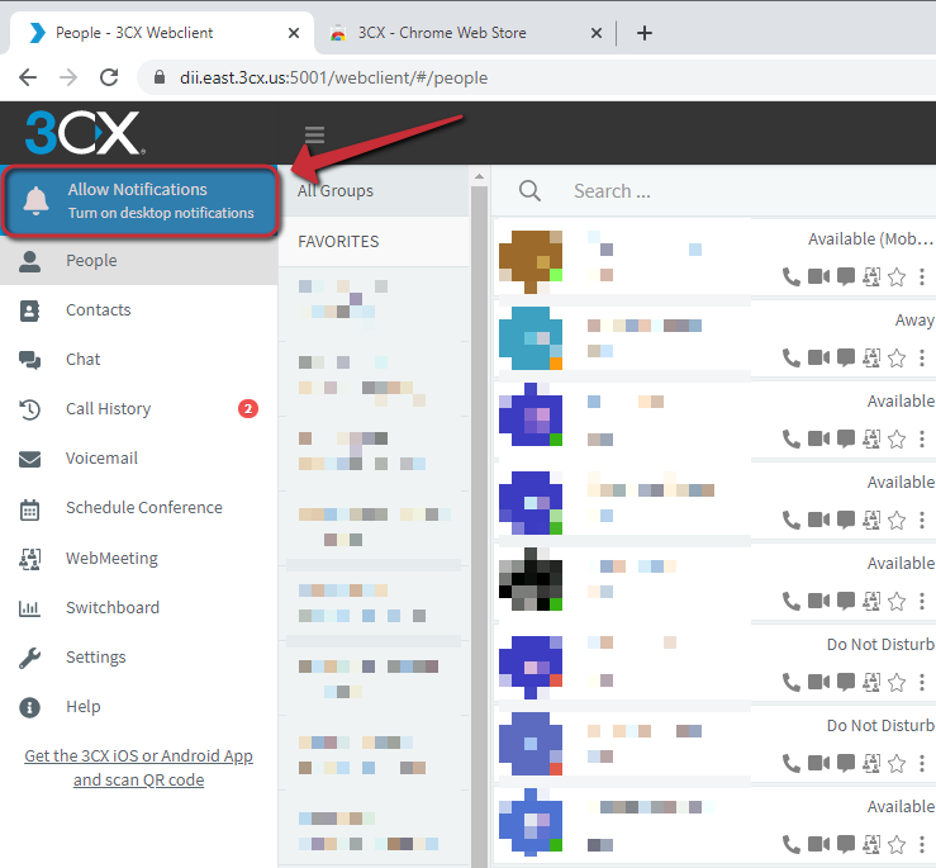 activating the extension
Return to the Web Client tab and click "Activate your 3CX Browser Extension"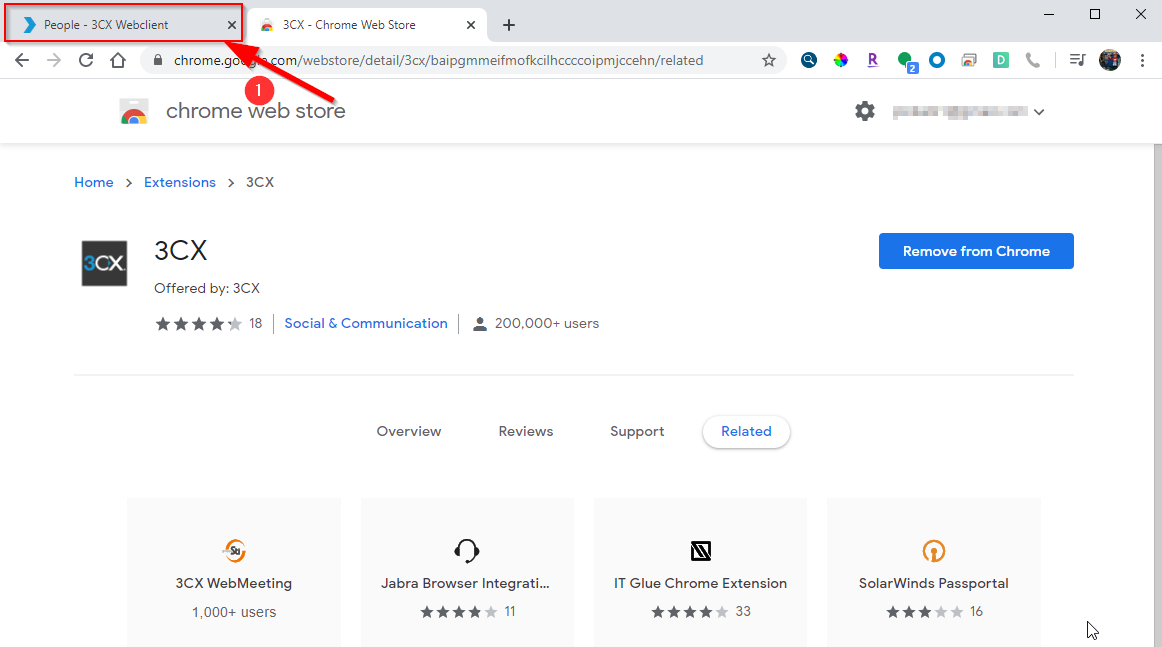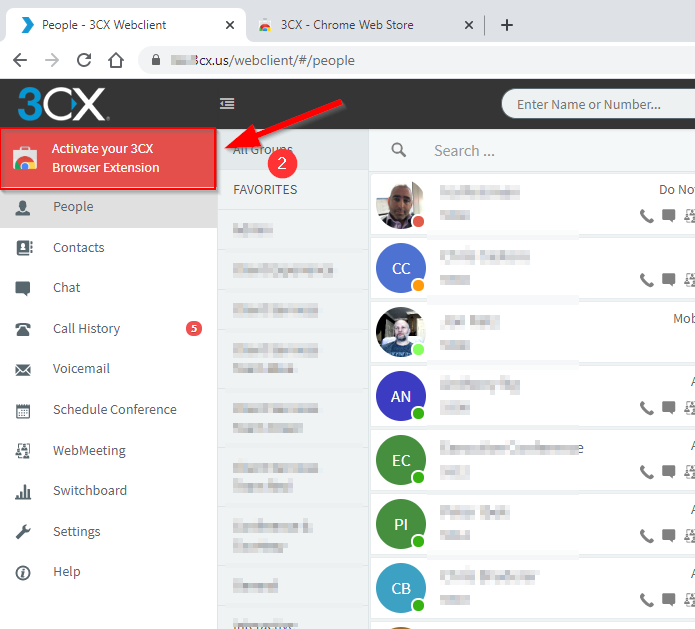 You will now see the Chrome browser extension. This extension will be persistent.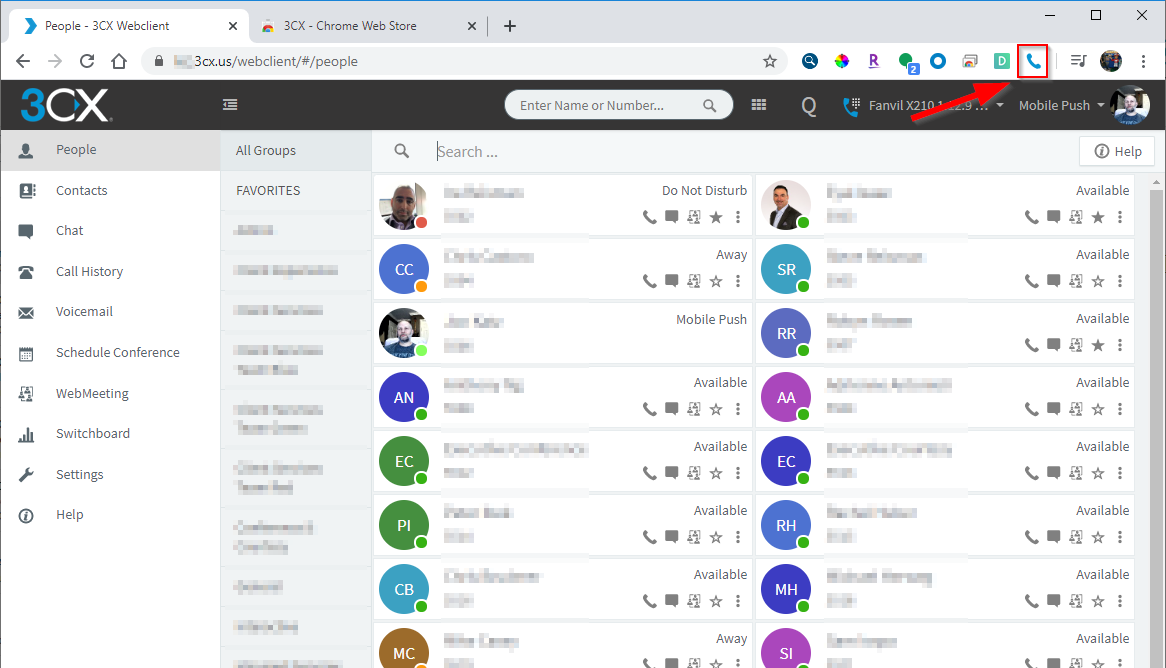 Clicking the phone icon will bring up the Soft Phone. By clicking the keypad and you are ready to make phone calls. Make sure to allow any permissions when prompted.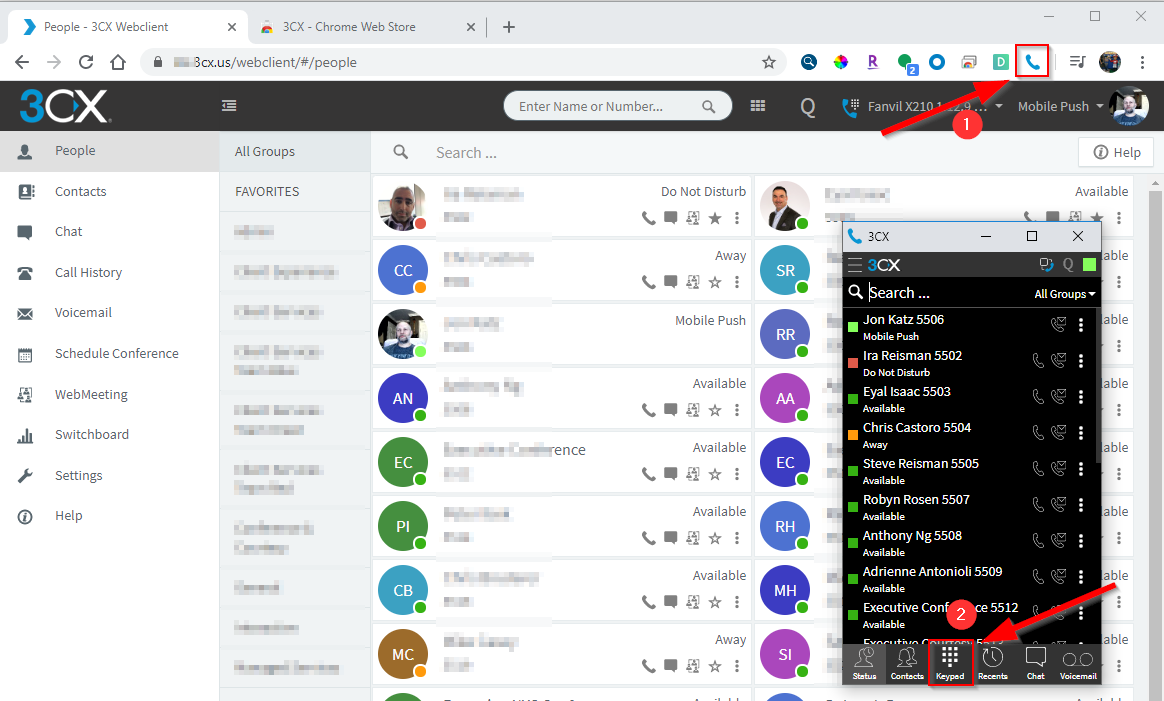 Next: Sending and receiving calls from the web client