dialing the voicemail system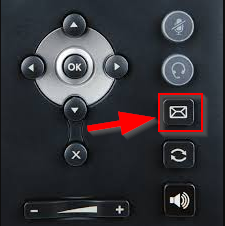 You can manage your voicemail using any desk phone by pressing the voicemail key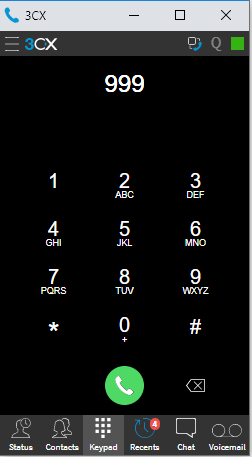 or web client, by dialing "99xx".
"x" being the number of digits your system's extensions have (e.g. If you have extension 121 you will dial 999 if you have extensions like 1221 you will dial 9999 and so on).
A voice menu system will ask you to enter your Personal Identification Number (PIN) followed by "#".
This PIN was included in your Welcome Email.
options
The initial options you are presented with, are the following:
Dial * to play your messages.

Dial "9" to go to options.
When you dial "9" for options, the following options will be announced by the voicemail system.
Dial the respective numbers to change and update these features:
1
Dialing "1" allows you to change your profile status.
3
Dialing "3" allows you to dial a number.
4
Dialing "4" allows you to delete all read messages.
5
Dialing "5" allows you change your self-identification message.
6
Dialing "6" allows you to play mailbox information.
7
Dialing "7" allows you change your voicemail PIN number.
8
Dialing "8" allows you to change your greeting message.
9
Dialing "9" allows you to restart the voice menu prompts.
Please note your "self-identification message" must be recorded to be included in the call by name directory.